The Guardian readies UK for Surveillance Valley release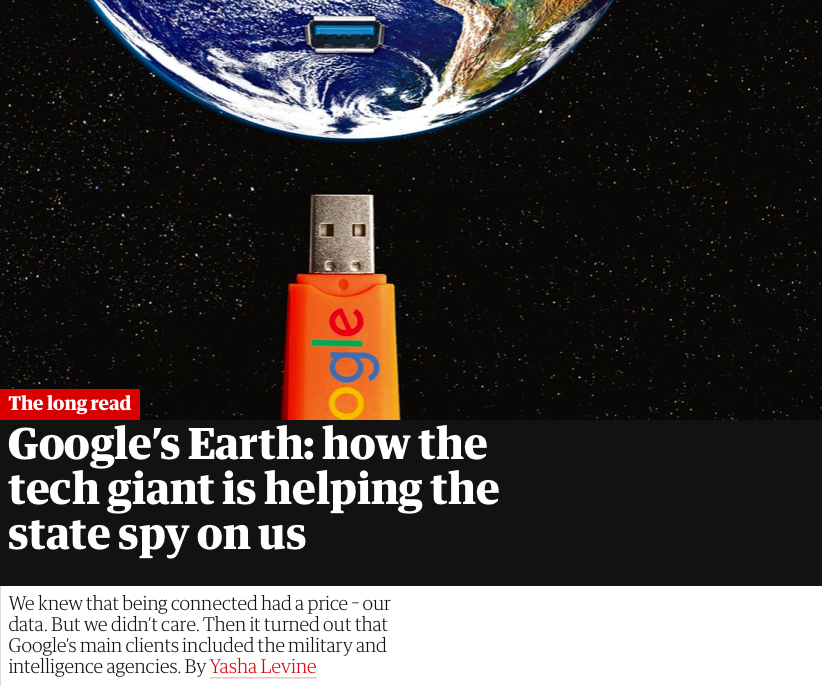 The Guardian just published an excerpt from Surveillance Valley in its "long read" section. In it, I examine the rise of Google and look at the company's close collaboration with America's national security apparatus — a relationship that goes back nearly two decades.
While Google's work for the Pentagon has been making recent headlines across the world — and has even caused a minor rebellion within Google — this work is not new. Fact is, Google has been helping the military build more efficient systems of surveillance and death for at least the past 15 years, selling souped-up versions of its information technology to military and intelligence agencies, local police departments, and military contractors — including outfits that supply predictive policing tech to cities around the world.
Read about it in the Guardian — and pre-order the UK edition of Surveillance Valley, which hits shelves on January 3, 2019.
—Yasha Levine
---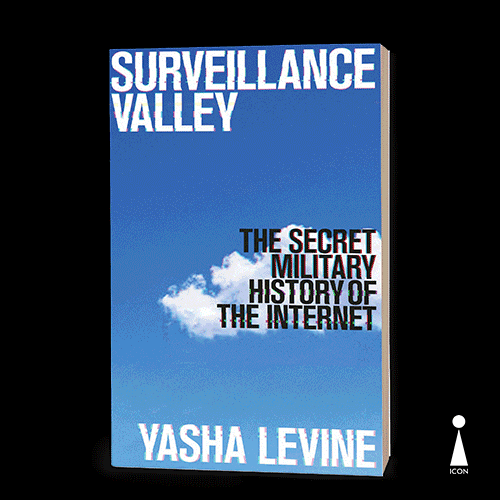 New country, new cover: Surveillance Valley goes on sale in the UK on January 3, 2019. Published by the great people of Icon Books.
SURVEILLANCE VALLEY
The Secret Military History of the Internet
YASHA LEVINE

EVERYTHING WE HAVE BEEN TOLD ABOUT THE DEMOCRATIC NATURE OF THE INTERNET IS A MARKETING PLOY.

As the Cambridge Analytica scandal has shown, private corporations consider it their right to use our data (and by extension, us) which ever way they see fit. Tempted by their appealing organisational and diagnostic tools, we have allowed private internet corporations access to the most intimate corners of our lives.

But the internet was developed, from the outset, as a weapon.

Looking at the hidden origins of many internet corporations and platforms, Levine shows that this is a function, not a bug of the online experience.

Conceived as a surveillance tool by ARPA to control insurgents in the Vietnam War, the internet is now essential to our lives. This book investigates the troubling and unavoidable truth of its history and the unfathomable power of the corporations who now more or less own it.

Without this book, your picture of contemporary society will be missing an essential