Surveillance Valley @ Edinburgh Book Festival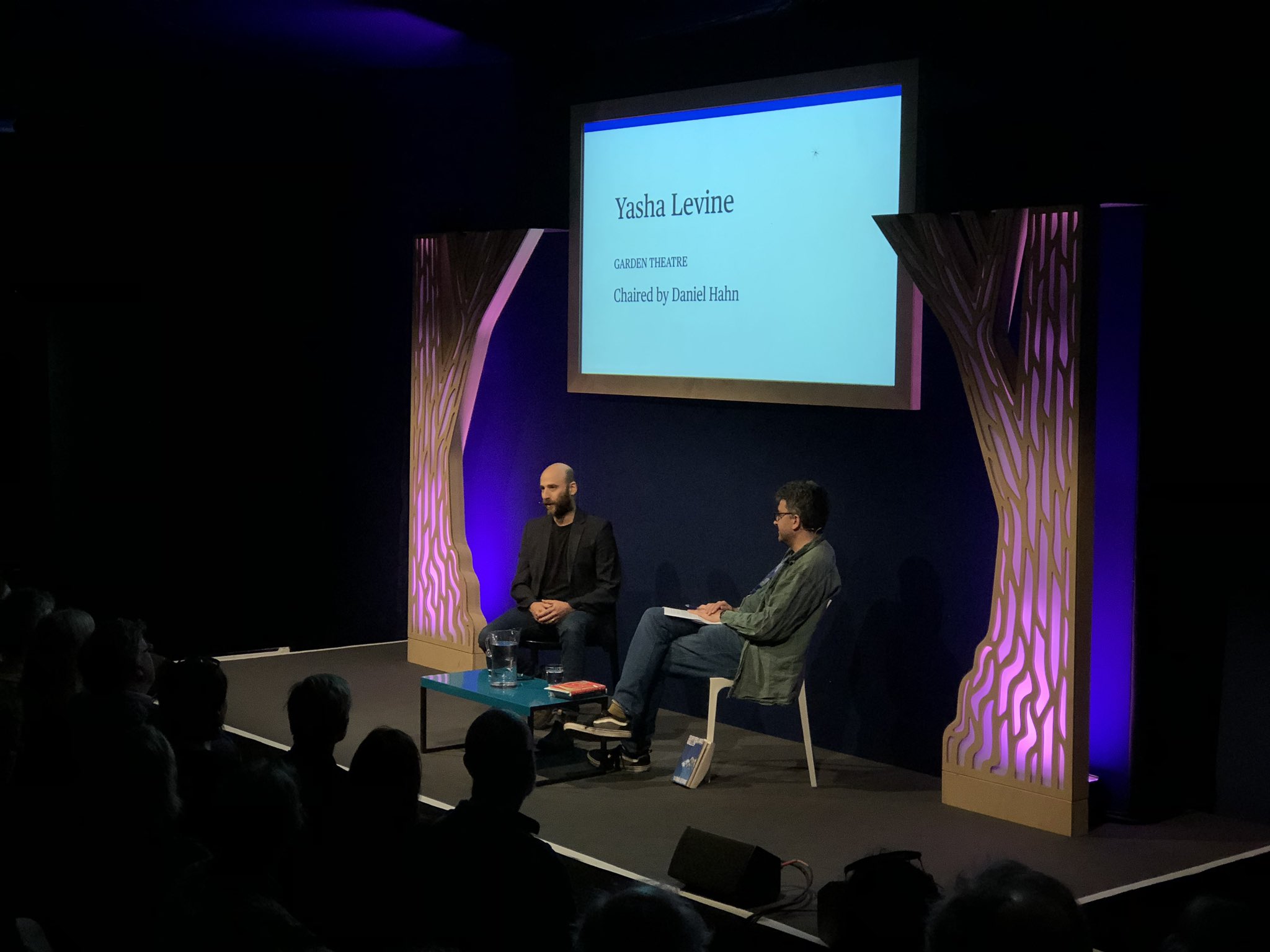 On August 21, I presented the UK edition of Surveillance Valley at the Edinburgh Book Festival to a nearly packed auditorium. One thing that I got into is how my experience as a Soviet immigrant — who had fled a failed utopia and came to America right at the time when a new digital-capitalist utopia was supposed to transform the world — affected my worldview and pushed me to write the book. Unfortunately, I don't think there is a video recording of my talk with author and translator Daniel Hahn, who hosted the event, but the festival live-tweeted the main points.
I am an emigrant from the Soviet Union. It was supposed to a utopia but it was collapsing when we left. When we got to the US, we were told there was a new utopia that would connect the world. It would democratise the world, was truly revolutionary. I believed the promise ~Levine

— Edinburgh Book Fest (@edbookfest) August 21, 2019
My favorite part was the book signing — where an older gentlemen with tote bag came up to me and called me "just a disaffected liberal." A liberal? I had never been so insulted in my whole life!
—Yasha Levine
PS: Buy the book!
PPS: Here are few more photos from talk.